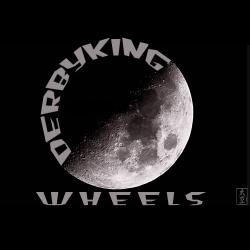 STORE CLOSED
DUE TO DEATH
OF PROPRIETOR
Jack Taylor Sports 22"
$860.00
Ask Derby about this item.


TOURING ON A JACK TAYLOR RESULTS IN LESS FATIGUE



Your legs will suffer less fatigue as the solid frame transfers your output more efficiently, compared to other bicycles.

Your hands will suffer less fatigue as the steel tubes retained their springy-ness due to 'magic hands' welding. Your hands will not get 'harshed out' by transmission of high frequency vibrations.

Your back will suffer less fatigue due to the lengthwise rigidity of the frame. The back muscles continually make the small movements necessary to keep the center of gravity precisely over the wheels and need to work less when riding a solid frame.

This cycle comes with MAFAC Racer brakes, which are operated with Winemann brake levers. The front derailleur, a NOS Campagnolo '986' gives crisp shifts across the three TA chainwheels. The rear derailleur is a 1973 Campagnolo Nuovo Record modified with Campagnolo Rallye cage plates. It works well, in terms of pre-index shifting but tends to over-shift in low gears and under-shift in high gears. If you learned on index -shift bikes, consider changing the rear derailleur to a long-cage Shimano; they all have the floating upper jockey wheel that is the secret of Shimano products good shifting performance even for beginners. Note the two special chainwheel bolts, made extra long to prevent the chain from jamming between the crank arm and the chainring. The Campagnolo Superlight pedals are a recent addition to the bike and are almost new themselves. The wheels are made from Campagnolo Record hubs laced to Mavic module 'e' rims.

The only explanation for the quality of the ride in terms of the ease of pedaling and the lack of road shock is the magic hands welding of Norman Taylor.

This bike has sat idle since 1974; before that Owner used it for some tours in '72 and '73, including a ride from San Francisco to Los Angles.
C-to-top of the seat rube measures 22"; C to C it measures about 21 3/8". The top tube is 23" long; the frame was made in the proportions of a long-waisted person. The stand-over height is 31 3/4". The wheelbase is 42.5".



| | |
| --- | --- |
| | click on a picture to enlarge |