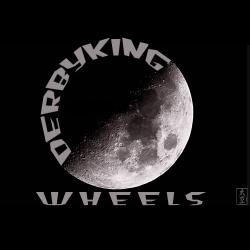 STORE CLOSED
DUE TO DEATH
OF PROPRIETOR
REGINA FREEWHEEL REMOVAL SERVICE
$18.60
Ask Derby about this item.
Derby King can remove your Regina freewheel, regardless of its
condition or who was riding the tandem (solo, recumbent, etc.). If the freewheel is not yet damaged, we can usually remove it intact. Otherwise, the freewheel, or what's left of it, will be removed and returned with your wheel.
The photo shows some of Derby's freewheel removing tools.
The wood-handle tool, and all the ones in front of it, are used
to remove Regina notched and splined freewheels.

We can remove other types of freewheels as well.

This service costs between $8.60 and $18.60 when you ship your wheel by UPS with prepaid return shipping and a call tag.
Turn-around time for scheduled work is 1-2 business days.