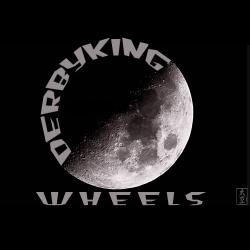 STORE CLOSED
DUE TO DEATH
OF PROPRIETOR
Sears Ladies 3 Speed with NEW 26 x 1 3/8" ALLOY WHEELS.
Not for sale
Ask Derby about this item.


This vintage three speed was made by Puch under a contract with Sears.. Derby learned at that time that the three speed hub the Styr factory supplied would self-destruct within months if used on a regular basis, as for his rental bikes. They were money-makers, since people stay out longer on an easy pedaling bike, and so the surviving bikes were eventually converted to external gears. Therefore, when this bike became available last year, Derby took out of storage the one rare pair of 26 x 1 3/8" Aluminum rims he had ever seen(Wiennman made in USA) and that he had been saving for too many, many years and built them up for use with a freewheel and derailleur to get a simple rain bike with 3 speeds, alloy rims, and fenders for the wet weather.
Although most all three speeds come with fenders, they also come with steel rims which do not work well with rubber pad rim brakes when they are wet(ever tried to brake a car or bike when going across the railroad tracks in the rain?). This is why, back in the day, 'English Racer' type three speeds became the seventh member of the list of Infamous Oxymorons of the bike industry i.e. " 7. 'New bikes that come with fenders and have steel wheels' since when you need the fenders the (rim) brakes will be ineffective in stopping."


Since the original 44 tooth, 170mm crank and chain-wheel take an 1/8" width chain the other drive train components were selected or modified to work with the wide chain, rather than the 3/32" chain found on all multi-speed derailleur bikes.


The NOS Simplex Prestige derailleur is an unusual after-market item; both the derailleur cage and the drop-out clip are extra-long, allowing the use of large freewheel cogs. The derailleur is operated by an old Suntour plastic MTB bar mounted lever. It takes a bit of a push to move it, so it is more of a palm-shifter than a fingertip-shifter. The Suntour Perfect freewheel has three cogs, spaced to fit the wide chain. A range of cog sizes from 15 to 38 teeth are available.

The front wheel is made from a black Mavic hub, 35 black and one silver spoke, and the 26 x 1 3/8" Weinmann aluminum rim; the rear wheel has a mix of black and silver spokes laced to the other 26 x 1 3/8" Weinmann alloy rim.

The bike will fit most riders between 5'2" and 5'8".


Pick this bike up in Chico, CA, or have it packed and
shipped to your location.

| | |
| --- | --- |
| | click on a picture to enlarge |