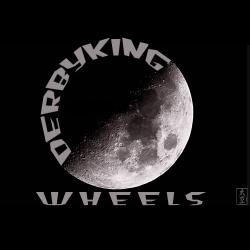 STORE CLOSED
DUE TO DEATH
OF PROPRIETOR
REGINA EXTRA 14-15-17-18-20 FREEWHEEL
$78.60
Ask Derby about this item.
The splined center on this Italian threaded freewheel means
you can remove it and replace it without fear of it being hard to get off after that...as can happen to the notched style
Regina freewheels.

If you install this gear cluster on your faithful 70's racer or your restoration, be sure it is used with a new chain from the very start, to protect the cogs. Like all old Regina freewheels, a proper break-in period will extend the useful lifetime of the freewheel body; sprints or a sudden force applied to the pedals should be avoided for the first 30 miles (50Km) of use.