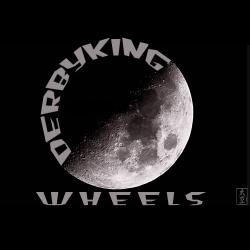 STORE CLOSED
DUE TO DEATH
OF PROPRIETOR
Vintage MAVIC Road Rims *NOS* Made in France
Here are some Mavic rims used in our restorations and
wheels for vintage racing bikes. Entire quantity remaining in stock is shown in the photos. Please note that the high spoke tensions quoted for wheels on other postings here is inadvisable as these rims will bulge on the sides and extra high spoke tension will only hasten the appearance of those silver areas next to the spoke holes.

Note size, drillings and type carefully. We can use one of our NOS or used classic hubs, or your good hub. Note that due to side-wall bulge that will occur with these rims the spokes will be tight by ordinary standards, but somewhat looser than most Derby King wheels. Prices (per rim) and quantities are as follows:
GP-4 Tubulars $96.86 (2)32 holes charcoal (dark gray)
MA-40 Clincher $186 (1)700C x 36 holes gray (light charcoal)
MA-40 Clincher $186 (1)700C x 32 holes charcoal (dark gray)
MA-40 Clincher $186 (2) 27" x 32holes charcoal (dark gray)

Derby has seen many of these rims made into lessor wheels by 'my friend', 'that good bike shop', 'The Monolith Corp'. and 'Mr. Clever, instant expert', wheels that 'just need a little tightening' or "just have a little flat spot". Without putting a judgement on the esteemed reader, BUT to avoid wasting a rare thing, these rims will be sold as complete wheels. If you want "just the rims" without presenting a really good story and an amazing, lavish, generous offer your mail will be 86 to the block sender list.

| | |
| --- | --- |
| | click on a picture to enlarge |